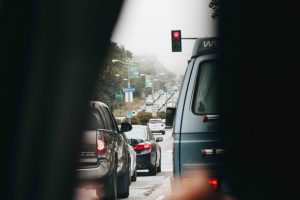 On March 13, 2016, Robert and Ruth Robinson requested an Uber through the phone app. They were picked up by driver Baher Tamim. The Robinson's allege that Tamim's negligence caused his vehicle to crash into another car that was stopped at a red light near Post Street in San Francisco. In a lawsuit filed in April against Uber, its wholly owned subsidiary Rasier LLC, and Tamim, the Robinsons cliam that the driver's negligence behind the wheel caused them injuries.
Ride-sharing services like Uber have become extremely popular around the country. They can be incredibly convenient and can increase safety on the roads by ensuring that overly tired or inebriated individuals do not drive. However, ride-sharing drivers are normal individuals. They are not trained or expert drivers, and they can be careless, reckless, and intentionally harmful when driving. When this behavior causes an accident and results in their passengers becoming injured, the drivers and the ride-sharing companies face civil liability.
If you were injured in an accident caused by your ride-sharing service driver's negligence, contact an experienced San Francisco personal injury attorney from Brod Law Firm. Uber and other services carry insurance plans, but you may need help filing a successful insurance claim or representation for a personal injury suit.