At the Brod Law Firm, we are strong supporters of Northern California's bicycle riders. Attorney Greg Brod is a member of both the San Francisco and Marin County Bicycle Coalitions and our team has San Francisco bicycle injury law firm helped many injured riders recover compensation from those who put them at undue risk. While we are dedicated to pursuing those whose negligent decisions harm (or even kill) riders, we also urge riders to make every effort to keep themselves safe in the event of a crash. One step every rider should take is wearing a bicycle helmet for every two-wheeled trip.
Riders Split Over Helmet Requirement for Adult Bicycle Riders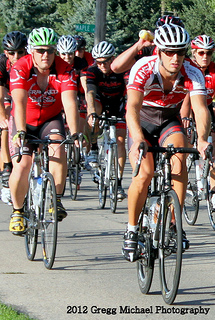 This weekend's San Francisco Chronicle reported on a conflict among California riders regarding a potential change in the state's helmet laws. Currently the law requires minors to wear bicycle helmets but State Senator Carol Liu has introduced a bill that would require adult riders to don a helmet or face a $25 fine. If approved, the legislation would make California the first state to require helmet use by riders over age 18. The pending bill would also require the use of reflective clothing at night.