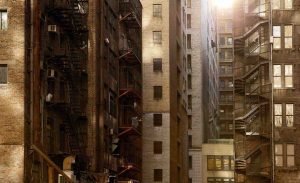 California law requires that landlords make residential rental properties habitable, that is, livable for tenants. In other words, the landlords must ensure that rented houses and apartments are safe.  The sections of California law that deal with the subject of habitability are Civil Code 1941.1 and Health and Safety Code 17920.3. Since almost any kind of damage to the structures of the rented residential property or any infestation by pests could make the property unsafe if the damage is not repaired or if the pests are not removed, it is not possible for the legal code to list every possible safety hazard that constitutes grounds for a landlord/tenant lawsuit. In general, the most serious hazards are the ones that have to do with insect infestations and toxic mold. If your landlord has allowed the property you rent to become unsafe, contact an attorney dealing with habitability issues.
Is Your Rented Apartment or House Habitable?
Anyone who has lived with a roommate knows that "sufficiently clean" can be a subjective measure. California law is clear, though, that landlords must ensure that rented properties are safe before a tenant suffers a serious injury or illness because of the poorly maintained property.  These are some problems that can be the basis for habitability disputes.