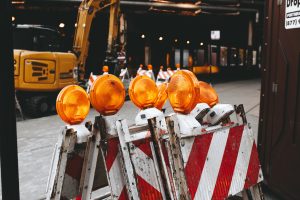 It is only the end of January and San Francisco has already witnessed multiple scaffolding accidents that have led to pedestrian and worker injuries. In early January, poor weather caused scaffolding materials to fall from a seven-story building near Market Street. San Francisco police blocked off a portion of Market Street for fear that other materials could fall and hurt people. About an hour later, scaffolding collapsed near California and Spruce Streets. On January 20, scaffolding fell near Turk and Market, hurting an individual who was taken away in an ambulance. On the 24th, three workers were seriously hurt when the scaffolding they were using collapsed. They fell 25 feet to concrete suffering fractures and internal injuries. For this particular incident, the building owner did not have the proper work permits and there were multiple safety violations.
Scaffolding is often a necessary component to new construction and renovations. However, it must be constructed properly and protected from the elements. When scaffolding is not constructed or used correctly, it is more likely to collapse and cause injuries.
If you were injured due to falling scaffolding materials or a collapse, do not hesitate to reach out to an experienced San Francisco personal injury lawyer at Brod Law Firm. We will determine who is responsible for the construction materials and site that led to your injuries, whether the scaffolding was properly installed, and whether the owner had the proper work permits.