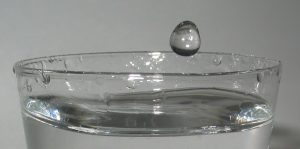 A carcinogenic chemical discovered in the water supply of Hinkley, California almost thirty years ago is now turning up in increased concentrations elsewhere in the United States. The chemical at issue is known as chromium-6 – the same chemical compound that legal clerk Erin Brockovich famously discovered in her hometown's water supply – and it is present at potentially unsafe levels in the drinking water of approximately 218 million people. The report was completed by the Environmental Working Group and was released last week and found that Los Angeles's water supply (along with Phoenix, Arizona, St. Louis, Missouri, and Houston, Texas) had some of the highest levels of chromium-6 in the nation.
What is Chromium-6 and What are its Risks?
Chromium-6 is a heavy metal that is used in the steel-making process as well as energy production. The Environmental Protection Agency classifies it as an "emerging contaminant." This requires utility companies to monitor for the presence of chromium-6 but the utility company is not required to limit the metal's presence to a specific amount. This despite the conclusion of the National Toxicology Program that chromium-6 was a "known human carcinogen" and the Agency for Toxic Substances and Disease Registry's conclusion that chromium-6 to be associated with cancers of the respiratory system and/or gastrointestinal system.