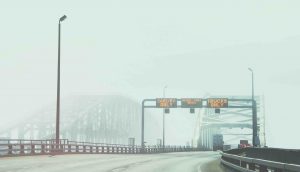 Around 5 a.m. on Saturday, December 2, Daniel Berk, 32, collided with a Bay Bridge tollbooth while driving a rented box truck. Berk was seriously injured and remains hospitalized in Oakland. The passenger of the truck and the drivers and passengers of five other vehicles were treated and released from the hospital.
The tollbooth operator, Si Si Han, 46, was killed in the crash. Han had worked as a tollbooth operator for almost a decade. She leaves behind her husband and a 10-year-old daughter.
Authorities determined that Berk was intoxicated at the time of the accident. He appears to have been driving between production jobs as the rented truck contained lighting and sound equipment.