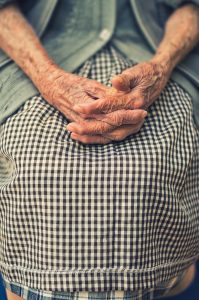 When you have elderly parents in nursing homes, it can be difficult to monitor their health and safety. You are not around every day to ensure that they get enough food and water, are properly bathed, receive their medications, and are not neglected or abused. You may not even be able to see your loved ones each week if you live far away. This can enable nursing home staff and others to take advantage of your parent's situation, either neglecting to give them the care they need or emotionally, physically, or sexually abusing them. If you have begun to notice signs of abuse when you visit, you are probably wondering what you should do. Where do you turn when the people who are supposed to care for your loved ones are harming them?
If you suspect your elderly mother or father is being abused at their care facility, take the following steps:
Speak with a facility administrator:

If you believe something is wrong, you need to speak with the management of the facility as soon as possible. This is the best time to gauge their reaction and take careful note of how they try to rectify – or explain away – the situation. If you see no changes in the following days or weeks, move head through more formal channels.