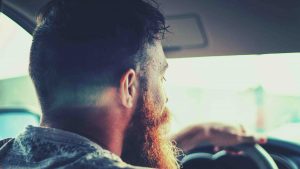 If you are a driver in the San Francisco area, you likely have some stories about the distracted drivers you have seen around you. You can often see drivers eating, talking on the phone, texting, reading, and even putting on clothes or makeup. It is certainly scary to watch, especially knowing that they are behind the wheel of what is essentially a two-ton weapon moving at speed.  Many of us often say to ourselves, "That person is going to hurt or kill someone if they do not pay better attention to what they are doing!" The question then, is what happens when they actually do hurt or kill someone?
Motor Vehicle Accidents and Distracted Driving Statistics
In 2017 (the last year for which statistics are available), motor vehicle accidents were responsible for 37,133 fatalities in the US. According to The Office of Traffic Safety, California accounted for 3,602 of those. 858 pedestrians were killed by motor vehicles in California, as well.  Nationwide, 3,450 people were killed by distracted drivers as well as 562 pedestrians and bicyclists. This accounts for almost 10% of total fatalities. In California, which has some of the most strict distracted driver laws, there were more than 178,000 cell phone use convictions and more than 31,000 convictions for texting while driving (these numbers are for 2016, the most recent year for these numbers). Californians ranked texting while driving and talking on a phone (either with hands or hands-free) as the two largest dangers while driving and over 62% of those surveyed said they had either been hit or almost hit by someone using a cell phone.  Clearly, distracted driving is a serious issue and is causing a substantial number of injuries and deaths that are potentially avoidable.